Frequently Asked Questions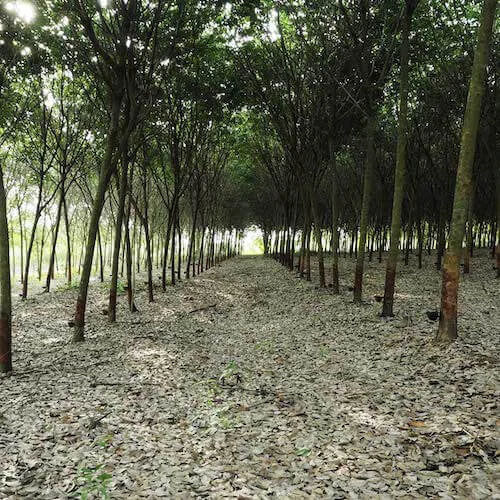 A selection of the most common questions, big & small, we get from customers. If you can not find the answer you are looking for here, just jump on the online chat and a real human will get back to you ASAP.
the mattress.
How firm is the snoozel green mattress?
We classify it as Medium Firm, so a 7/10. This is subjective, and will vary depending on the individual and their weight (a mattress feels slightly firmer to a lighter person than it does to a heavier person). Because of the natural chemical free latex our mattress may feel a little firm at first, but will naturally relax after a few days of use.
Is the snoozel green mattress a hybrid and what does that mean?
Yes it is! The snoozel green mattress combines a full-size pocket-spring system with natural latex comfort layer to deliver the benefits of both. This allows you to enjoy the perfect blend of sturdy support from the pocket springs, and contouring comfort from the latex, making the mattress more flexible and durable.
What makes the snoozel green mattress so "Green"?
The term may sound a little vague, but we wanted to convey our ecological, ethical and natural credentials in one word. This isn't just marketing speak, and we have created a mattress that customers can be confident uses responsibly sourced natural and organic materials, which have as little impact on the planet and their health as possible.
Is the Snoozel Green an organic mattress?
Officially we can not say our entire product is an Organic certified mattress, as we do use some materials that can not achieve Organic certification, such as our Steel springs. However, we do use GOTS Organic certified cotton & sheep wool, and GOLS certified Organic latex. We are completely transparent with the materials we use, and we always use Organic certified wherever possible, without compromising the mattress durability and performance. You can find full details of the materials we use on the product page.
Is the snoozel green mattress suitable for me? I have back/ pelvis/ hip problems.
The snoozel green mattress is Medium Firm, and although there are conflicting views, the consensus is that a slightly firmer mattress is recommended for people with back, hip or pelvis issues. However, the snoozel green mattress is not a speciality orthopaedic mattress, and we always suggest seeing your GP for medical advice.
Why do other mattresses have more springs than the snoozel green mattress?
Less can be more! Don't be seduced by other mattresses stating huge spring counts in the thousands, as they are often as little as 1cm-2cm in depth. We believe it is best to look for a balance of spring count and depth, and have opted to use a full-size 8" individual pocket spring system, which offers the perfect level of support.
Why isn't the snoozel green mattress rolled up & delivered in a small boxes?
Having a mattress rolled and packed in a small box certainly looks cool, and definitely cuts transport costs. However, it also means that you can not have full-size steel springs, and that the future performance and durability of any natural latex will be compromised by the vacuum packing process. We opted to take the better, albeit slightly more expensive route of delivering our mattresses without compression, which allows us to use the best quality pocket spring system, and ensure the mattress is ready to use immediately without any long term harm to the materials from being shrink wrapped over a long period.
what size mattresses do you make?
All sizes are in centimeters (cm)
width x length x depth.
UK SINGLE 90 x 190 x 27 (25kg)
UK DOUBLE 135 x 190 x 27 (38kg)
UK KING 150 x 200 x 27 (44kg)
UK SUPERKING 180 x 200 x 27 (54kg)
Unfortunately we do not make custom sizes.
the materials.
NATURAL organic LATEX
How soft is your natural mattress? - We have opted for a Medium Firm feel, as we believe it offers a great balance of comfort and support. If you do prefer a slightly softer nights sleep, you can always add one of our organic latex toppers.
Does a snoozel green mattress sleep hot? - No. Because we use organic cotton , wool and latex as the sleep surface the mattress is able to breath, trapping warmth in the cold months and evenly dispersing it when it heats up.
How is your latex made? What's in it? - We use 100% natural, tree tapped organic certified latex rubber, which is blended with the natural mineral graphite, which makes it fire retardant. There are no chemicals pumped into or sprayed on our latex.
Is your latex hypoallergenic? - As it is is natural and contains no chemicals it is less likely to cause allergic reactions. However, if you have a latex allergy this would be an obvious problem, so if in doubt please do get in touch with us.
organic SHEEP WOOL
What does moisture wicking mean? - Quite simply the wool has a natural ability to draw moisture away from the surface. This helps to create cool, dry sterile conditions, which are very comfortable to sleep in.
Is Wool hypoallergenic? - Wools natural aerating and moisture wicking properties create a hostile environment for the growth of bacteria, moulds, mildew, dust mites, and other allergy causing nasties.
Where is your Wool from? - Our Organic Fair Trade certified wool comes from two valleys in the foothills of the Indian Himalayas. The supplier works with small scale farmers in a fair and transparent way to produce an exceptional organic product.
POCKET SPRING SYSTEM
What gauge are they? - The recycled steel pocket springs are produced at a gauge of 13.5, which is medium firm and very durable.
How many springs do you have in your mattresses?
Our mattresses use full sized 8" individually wrapped pocket springs, 20 per square foot:
Single 370 springs; Double 570 springs; King 650; Super King 780
ORGANIC COTTON
Is your Cotton Organic? Yes it is GOTS certified, unbleached and un-dyed. You can find out more about it here.
maintenance.
How do I clean my mattress & topper?
Any gentle fabric cleaner will work on our organic cotton surface material, but we prefer not to use commercial chemical based cleaning products.
Nowadays you can find plenty of chemical free cleaning products, which you can use as per their instructions, or try this DIY solution for light stains and regular refreshening:
Expose the mattress and sprinkle with a thin layer of sodium bicarbonate (baking soda), fragranced with a couple of drops of your favourite essential oil.Let it sit for about 30 minutes. The baking soda will draw any dirt, moisture, and odors out of the fabric surface and the materials beneath (wool, cotton and latex).Vacuum all of the baking soda up, and replace sheets.
Do I need to flip or rotate my mattress?
You should set a reminder to rotate your mattress 180 degrees on the horizontal plane every 4-6 months to help keep it in great shape (the mattress should not be flipped as it is designed to be 1 sided).
Also, every time you change the sheets you should air the mattress for at least an hour to help keep it fresh.
We recommend that anytime you move your mattress it done by at least 2 people, using the 2 sturdy handles on each side.
sleep health.
Do you use any chemical flame retardants in your mattress or topper?
No thank you. We have blended our latex with natural graphite to make it fire retardant, and the layer of wool on the top surface also acts as a natural fire retardant.
Has the mattress been tested for fire safety?
Yes, we have passed the BS 7177, which specifies requirements for the resistance to ignition of mattresses, divans and bed bases when tested in accordance with BS EN 597-1, BS EN 597-2 and BS 6807. As the mattress meets the requirements of BS EN 597-1 (cigarette) and BS EN 597-2 (match), it can be classified as low hazard (domestic use).
I have a latex allergy, is your mattress safe for me?
As it is is organic and contains no chemicals it is less likely to cause allergic reactions. However, if you have a latex allergy this would be an obvious problem, so if in doubt please do get in touch with us before purchase, and always consult a medical professional.
What are VOC's and should I be worried about them?
Mattresses made from synthetic fabrics and foams contain Volatile Organic Compounds (VOC's) that will 'off gas', as they break down. These VOCs will evaporate off of the material and enter the air, sometimes in gaseous form but more often as tiny droplets or vapours.
As you sleep you could be breathing in these toxic VOCs that are linked to a whole host of health risks and conditions.
delivery.
how much is delivery
Free, free, free! Delivery and returns to and from the UK mainland is completely free. Please note that this standard free delivery is to the hallway only and there is an option for a premium room of choice delivery at checkout.
where do you delivery to?
We deliver to the entire UK mainland.
How long does delivery take?
We aim to get all deliveries complete within 10 working days of purchase.
Will you deliver to my flat on the 3rd floor?
We have two man delivery teams who will take your entrance hallway free of charge. However, we also have a premium delivery service where they will deliver your mattress to your room of choice up to the 2nd floor. Any higher and there may be an additional charge if there is not a suitable lift in place, so definitely speak to us before placing your order if this is the case.
Can you get rid of the packaging for me?
Our delivery team will unbox and take away the mattress packaging for recycling as standard when you select the premium room of choice delivery option at checkout.
Do you take away my old mattress?
Unfortunately, since COVID 19 our courier no longer offers the old mattress collection service. However, most local councils will have a bulky item collection service that you can utilise if needed.
PAYMENT, TRIAL, guarantee & RETURNS.
How does the 101 night free trial work?
Very simply, we deliver the mattress to you and if you are sure you are not getting on with it you can ask us to come and collect it within 101 days of purchase. All we ask is that you give it a fair try out, and follow a few of the tips in our set up and care guide.
Full details or the 101 night trial terms can be found here.
Do you offer financing?
We do have the option to pay via Klarna Pay later in 3, which you can select at the checkout. This allows you to spread the cost of your purchase over 3 equal monthly payments. The payment for each instalment will automatically be collected from the debit or credit card you entered at checkout. Your first instalment will be collected when your order is confirmed by snoozel green and instalments 2 and 3 are scheduled 30 and 60 days later, respectively.
You can find out more here or contact us for more information.
Do you offer a guarantee?
Our 101 night trial acts as an initial guarantee, and we have a full 5 year guarantee after that. You can read the details here.
What do you do with returned mattresses?
If they have been with the customer for 30 days or less and are in good condition, then we will have them inspected and cleaned, to be resold as rejuvenated mattresses.
our mattress.
Our Snoozel Green mattress is made from carefully selected fabrics to providing full body comfort & support. Instantly upgrading your sleep hygiene. Green in our name - inspired by our environmentally friendly fabrics, meaning that both your body & mind can rest well.
shop the mattress