Organic Cotton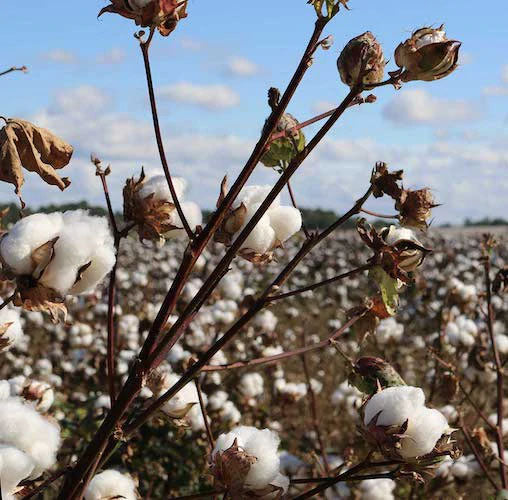 We can proudly say that all of our cotton is GOTS organic certified.
Our organic cotton mattress is naturally hypoallergenic, soft, breathable, and moisture wicking, creating a cool, comfortable and natural sleep surface.
GOTs organic certification.
The Global Organic Textile Standard (GOTS) is recognised as the world-leading standard for organic materials and they only work with recognised producers. This high-level environmental criteria, must be strictly followed during both the farming and manufacturing process for certification, giving both us and you peace of mind.
These guidelines also cover the working conditions, including fair pay, health and safety standards throughout the supply chain, ensuring fairness for all alongside the provenance of the cotton itself.
"It combines tradition, innovation and science to benefit the shared environment. Furthermore, it promotes fair relationships and a good quality of life for all involved."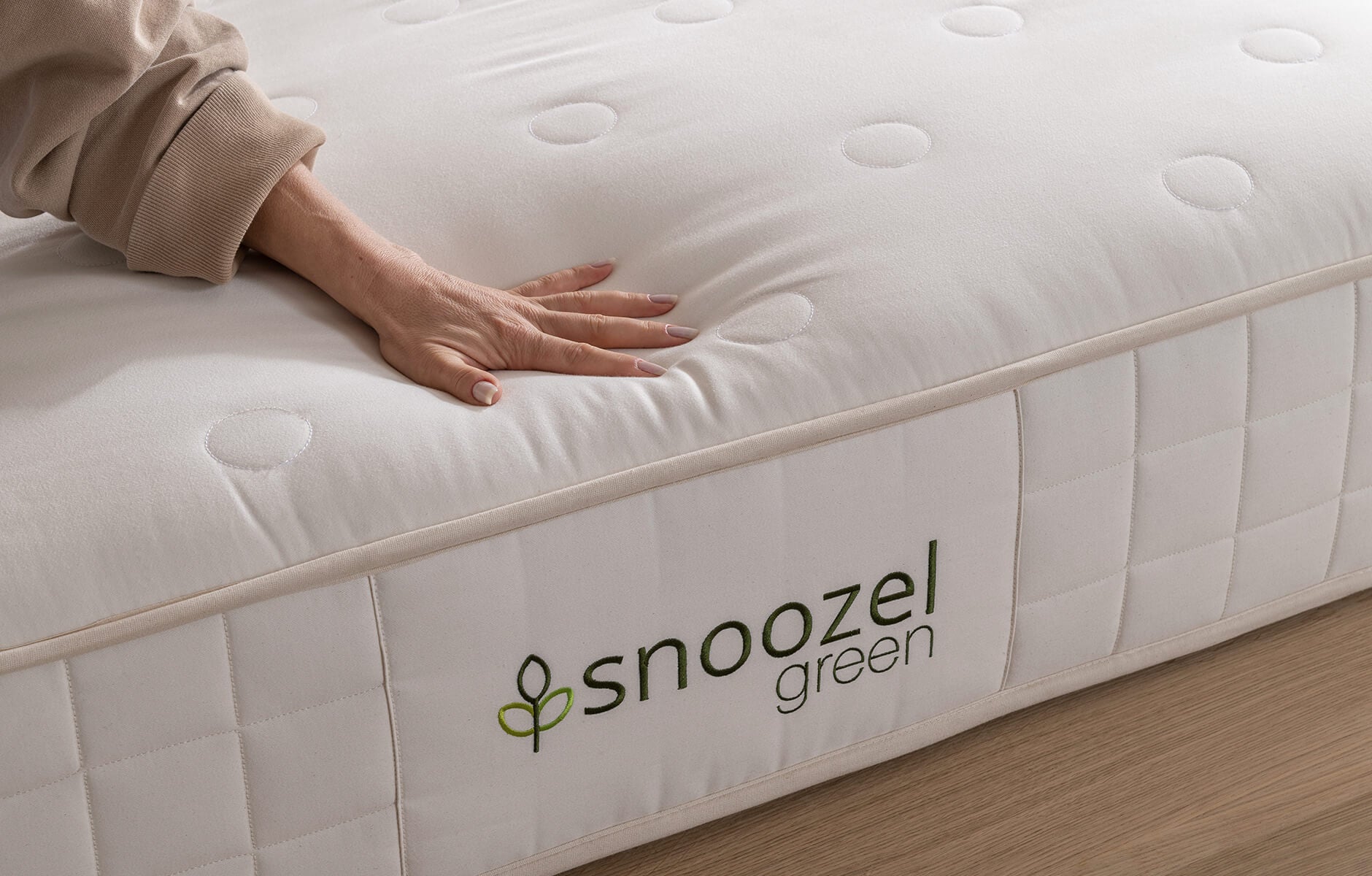 say no to GMO.
Our use of GOTS certified textiles ensure that no GMO seeds are used to produce the cotton in the Snoozel green organic mattress and mattress topper. The jury is still out on genetically modified seeds, however, here at Snoozel Green we believe the natural way is the best way to grow. This also helps the natural ecosystem and biodiversity of the land where our cotton is grown, in turn, allowing both the plants and local wildlife to thrive in harmony while you sleep.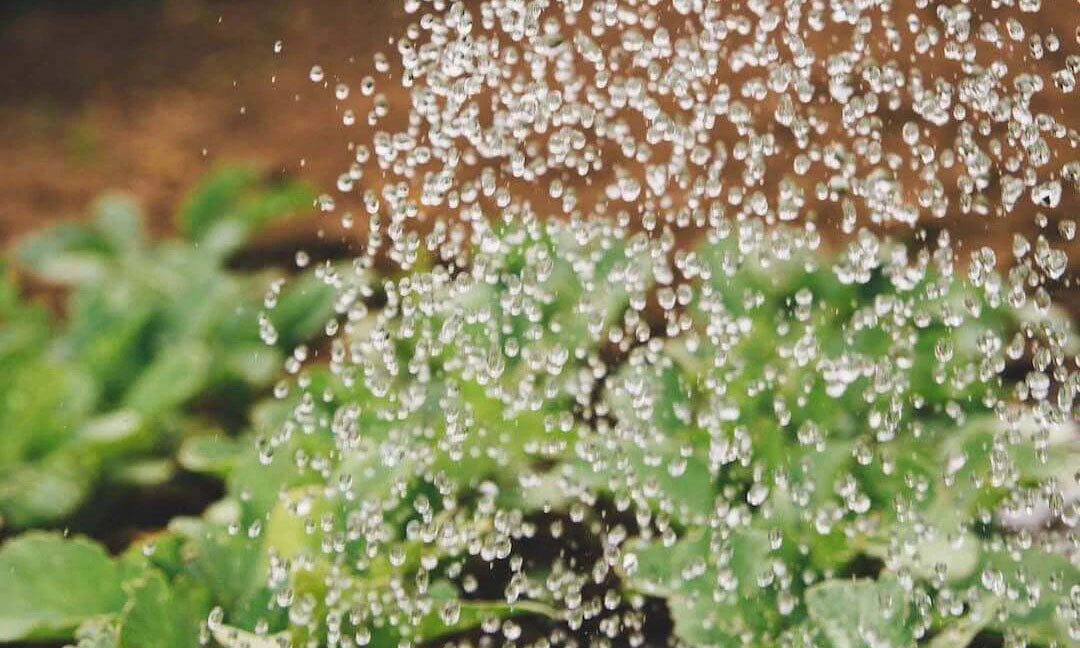 Save water.
Studies generally agree that Organic cotton farming uses between 30%  to 91% less water than conventional cotton farming, largely due to the improved water retention in the soil. Water is a key resource in the majority of cotton growing countries, so any measure to make production less wasteful is A-OK with us.
keep soil clean.
As no synthetic chemicals are used in organic cotton production, there is no water or soil contamination. This helps protect water tables and minimises the farms impact on the local birds, bees, flowers and trees. 
treat farmers fairly.
Increased food security: By inter-cropping (planting different crops between the cotton) farmers and communities can access fresh organic produce for themselves.
Financial stability: Farmers get a higher price for the organic cotton they sell, in addition to low farming costs as they don't have to buy expensive chemicals and GMO seeds.
Improved health: farms and the surrounding community have fewer health risks, as they are not exposed to the harmful chemical sprays and pesticides used in conventional cotton growing.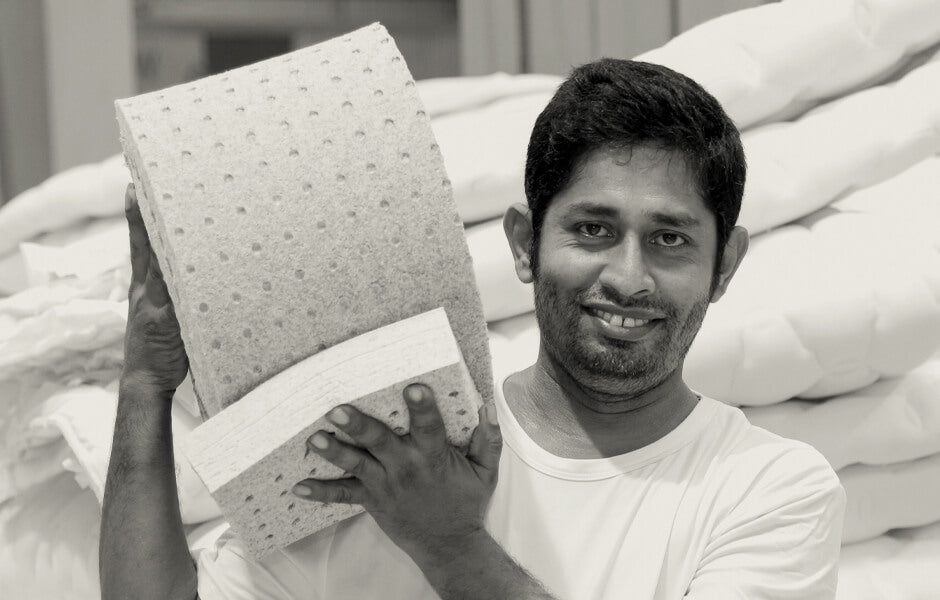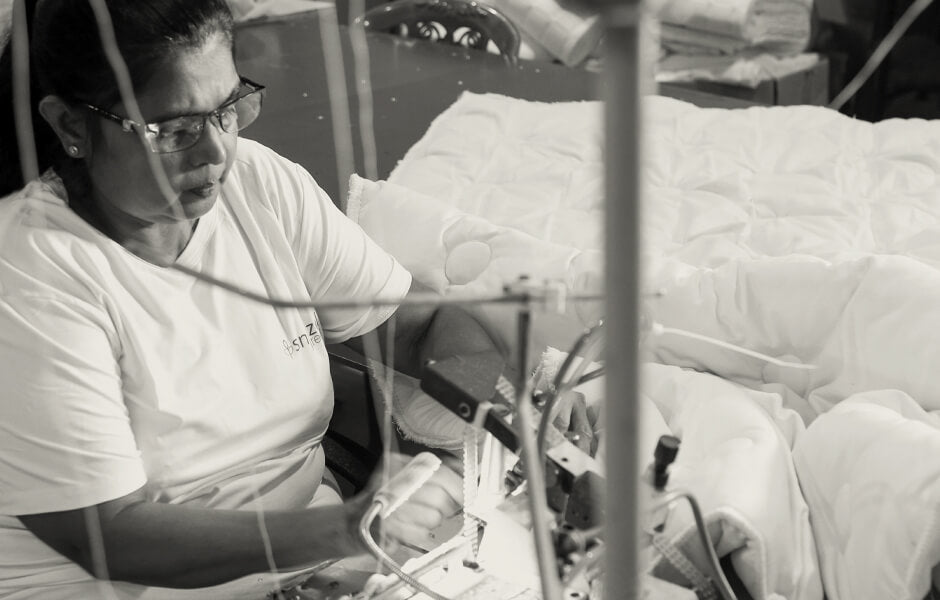 the mattress
from £649
Our Snoozel Green mattress is made from carefully selected fabrics to provide full body comfort & support. Instantly upgrading your sleep hygiene. Green in our name - inspired by our environmentally friendly fabrics, meaning that both your body & mind can rest well.