Organic Wool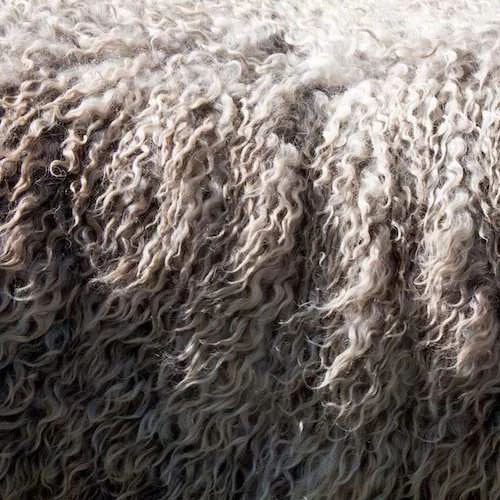 Our GOTS Organic certified Sheep Wool is from the foothills of the Himalayas. Working with independent herders to ensure organic standards are maintained, and a fair price is paid, there is now over 30,000 sheep in this organic certified flock.
The resulting organic wool is, bleach, dye and chemical free, naturally comfortable, hypoallergenic, fire retardant and temperature regulating.
meet the flock
Our wool comes from a cross of two breeds of sheep, the sturdy Rampur Bushair from the Himalayas and Merino from Europe. The Himalayas can be a tough place so the wool from the sheep there is very dense. The Merinos from Europe produce soft, breathable and fine fibres. There is the odd black sheep amongst the flock as well as mottled, grey and brown, but the majority are white. By combining the two breeds we can produce the wool for our organic mattresses that is both sturdy and luxurious in equal measure.
GOTs organic certification.
The Global Organic Textile Standard (GOTS) is recognised as the world-leading standard for organic materials and they only work with recognised producers. This high-level environmental criteria, must be strictly followed during both the farming and manufacturing process for certification, giving both us and you peace of mind.
These guidelines also cover the working conditions, including fair pay, health and safety standards throughout the supply chain, ensuring fairness for all alongside the provenance of the cotton itself.
"It combines tradition, innovation and science to benefit the shared environment. Furthermore, it promotes fair relationships and a good quality of life for all involved."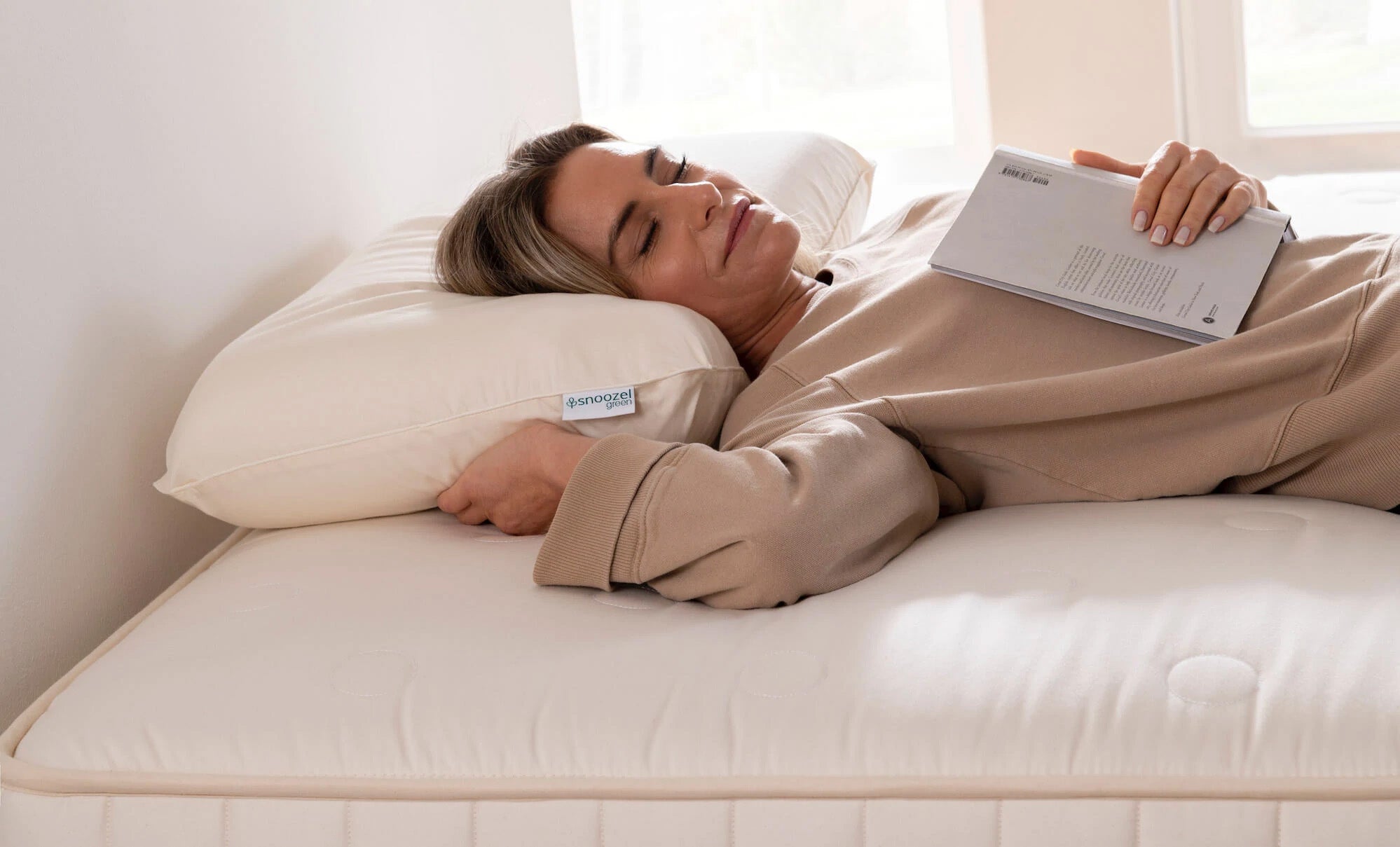 temperature regulating.
The woollen fleece in our organic mattress has natural regulating properties which help to maintain your body temperature whether it's very hot or cold. The crimp in the wool creates an air buffer which provides insulation against the cold when the mercury drops. In parallel this crimp also allows heat to escape when the ambient temperature gets too hot.
Snoozel Green's organic sheep's wool retains its natural properties and, as such, regulates your temperature as it would for the sheep. As your temperature rises the wool transfers heat and wicks the moisture along every fibre which is then released. When it is cold the same process retains the heat.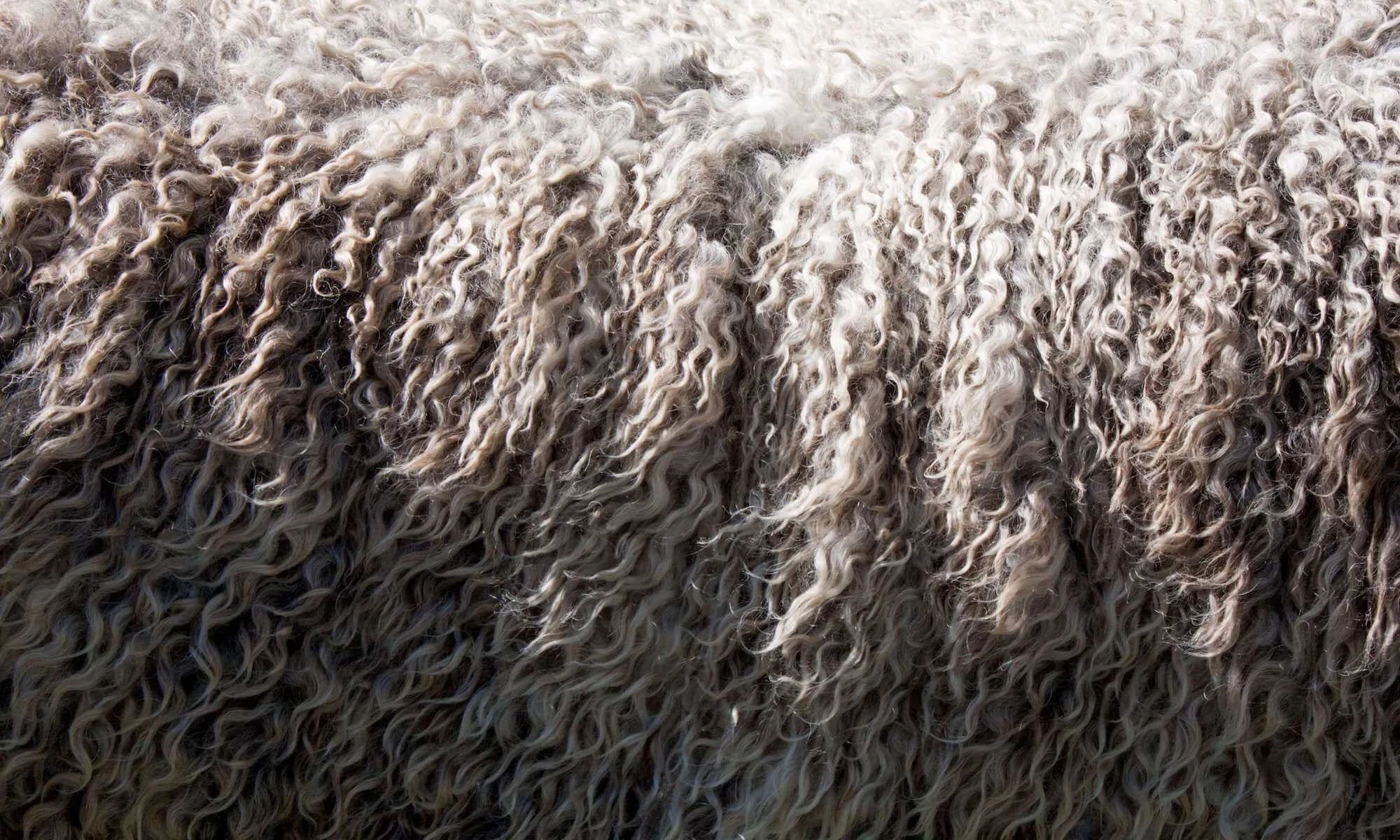 Naturally Fire Retardant.
Pure Sheep wool is naturally fire-resistant. Being naturally dense our organic wool creates an environment that is devoid of oxygen, which means if it were to set alight it smoulders and self extinguishes very quickly.
The natural, organic wool can absorb up to 30% of its weight in moisture due to its keratin content, which has a high flash point, making it very hard to ignite. The fire-retardant properties of the organic wool in our top surface means that we do not have to use any nasty fire proofing chemicals.
Our mattresses have passed BS 7177 - (meets the requirements of BS EN 597-1 (cigarette) and  BS EN 597-2 (match), therefore can be classified as low hazard (domestic use)).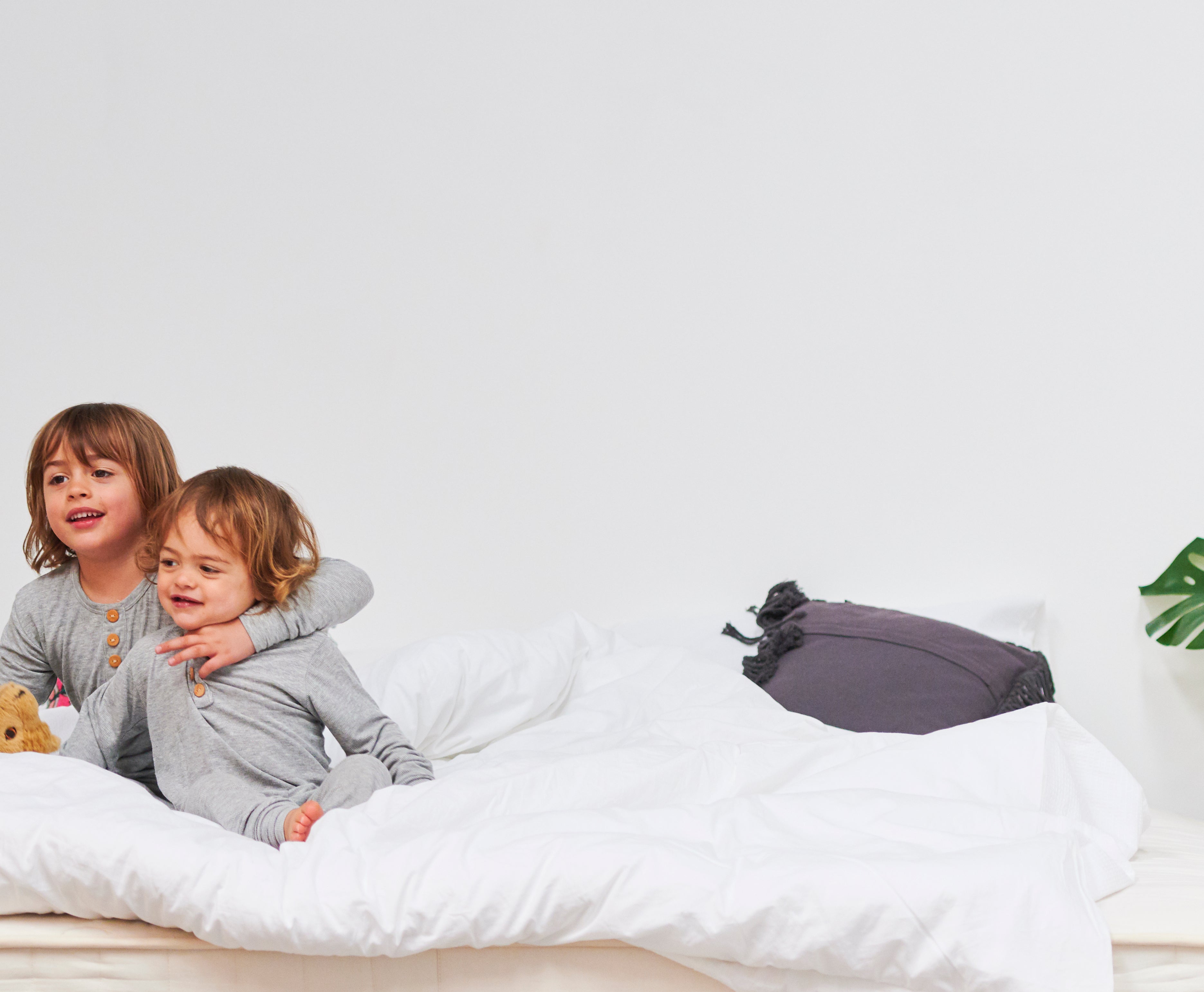 naturally hypoallergenic.
The organic wool used in our mattresses has the ability to wick away moisture. The result of which is a very sterile and dry environment which naturally discourages the growth of bacteria. It also creates a hostile environment for other nasties like mildew, dust mites, mould and other microorganisms that can lead to allergies. This all means you can enjoy a great night's sleep, allergy-free.
the mattress
from £649
Our Snoozel Green mattress is made from carefully selected fabrics to provide full body comfort & support. Instantly upgrading your sleep hygiene. Green in our name - inspired by our environmentally friendly fabrics, meaning that both your body & mind can rest well.