Organic Latex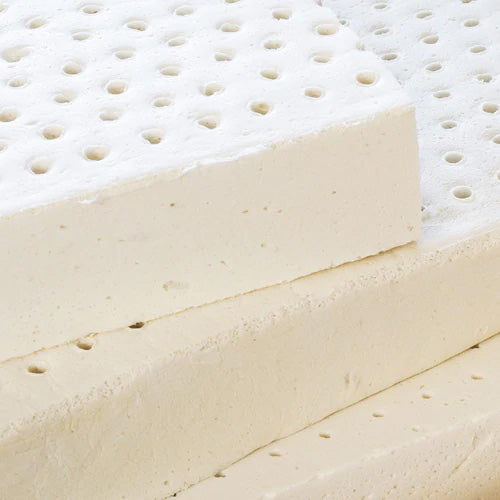 Naturally resilient, durable & supportive. All of the latex used in Snoozel products is GOLS Organic certified.
We use 100% A grade tree tapped latex (never synthetic), which is blended with a small amount of natural graphite to ensure the end product is fire retardant without the use of chemical additives or sprays.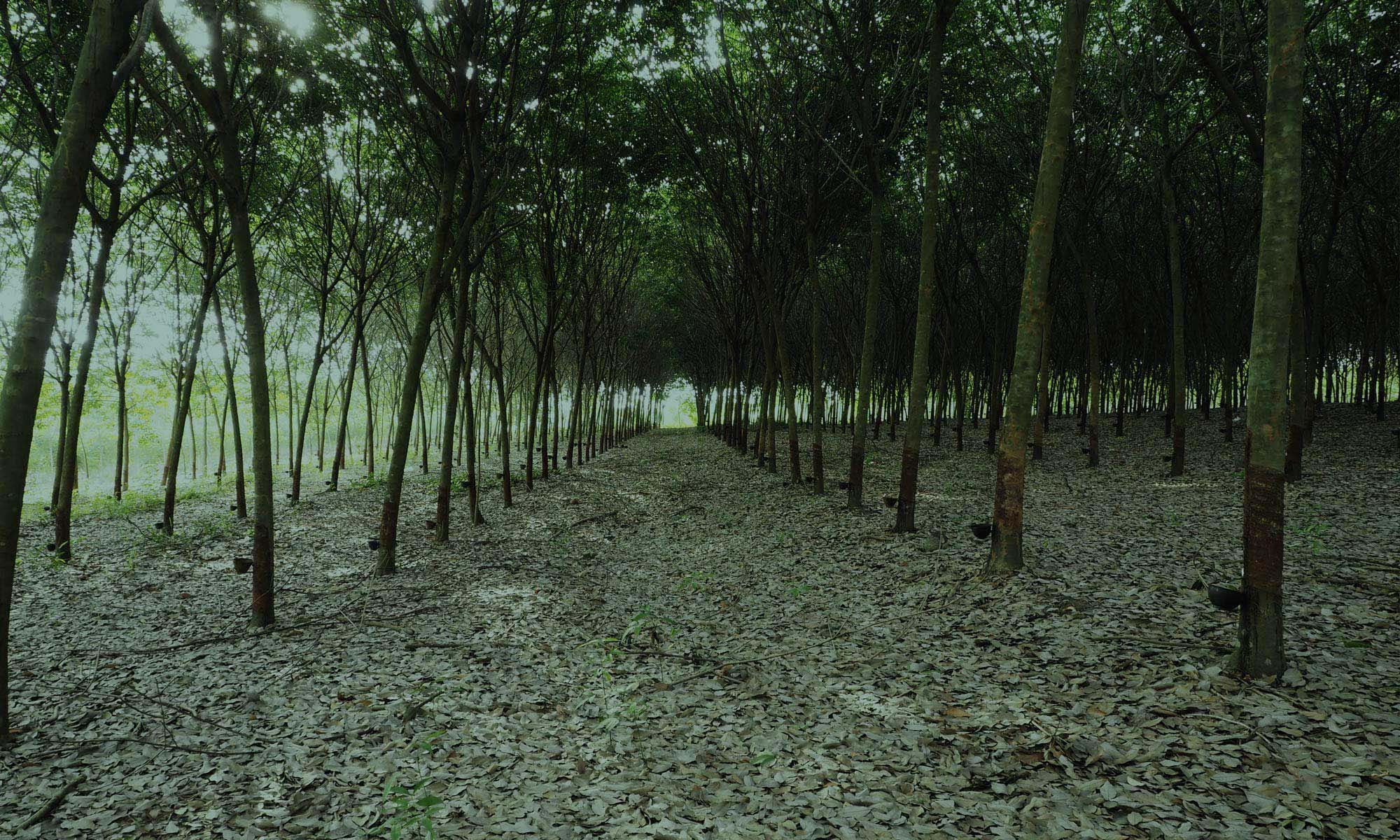 the natural latex journey.
The latex is harvested from Hevea Brasiliensis rubber trees under the FSC framework which lays out strict rules which protect the water quality, prevents the harvest of rare, old-growth forest, reducing the unsustainable loss of trees and also the use of hazardous chemicals.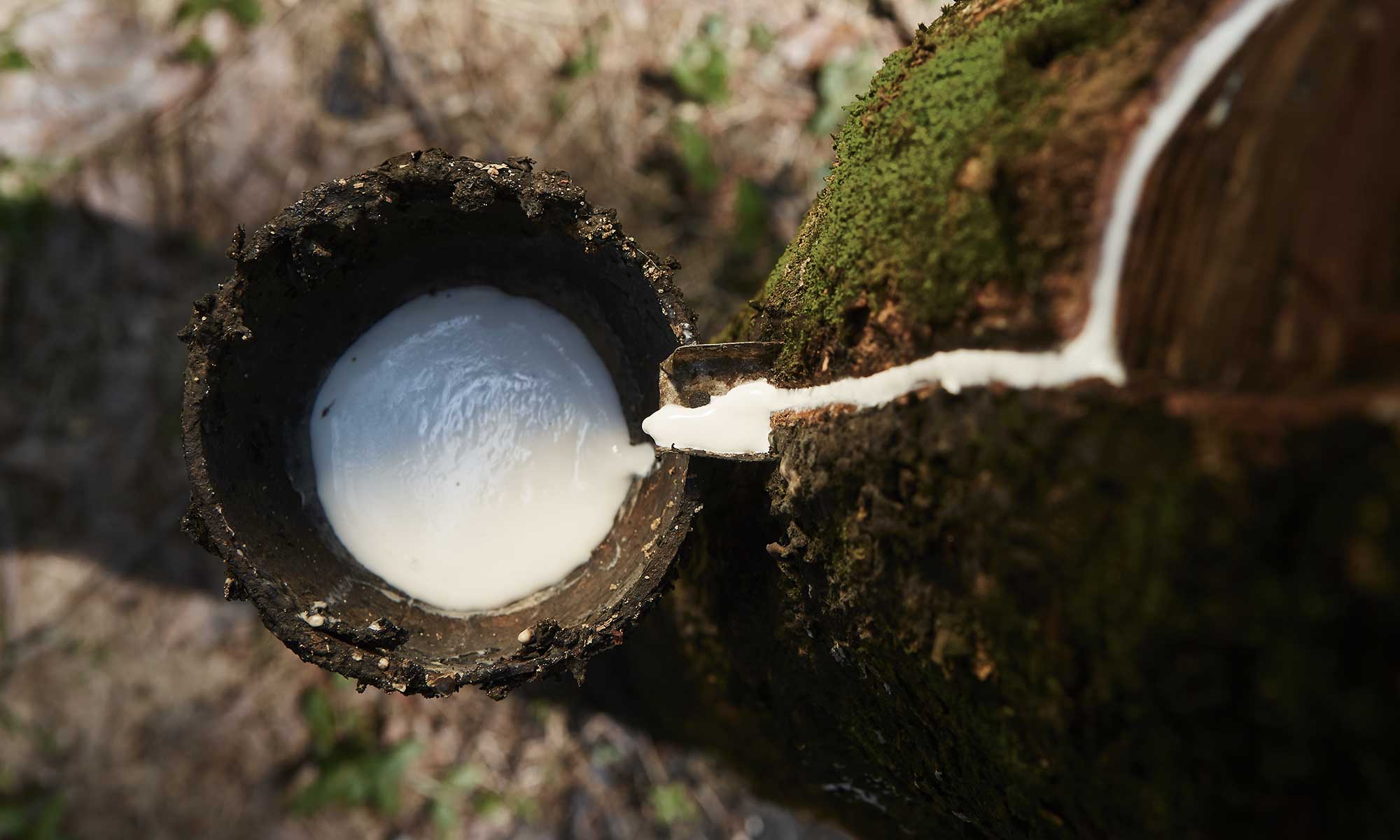 from the tree.
Pure rubber is harvested every two to three days, always by hand. A small channel is carved in the bark for the sap to collect in bowls. Rest assured that no trees are harmed in this process. These trees yield rubber for up to 30 years.
the processing.
The raw organic latex for our products is brought directly to our facility to be processed using the Dunlop method. This was developed in 1929 and consumes five times less energy than the modern Talalay process, which is far more complex and less sustainable.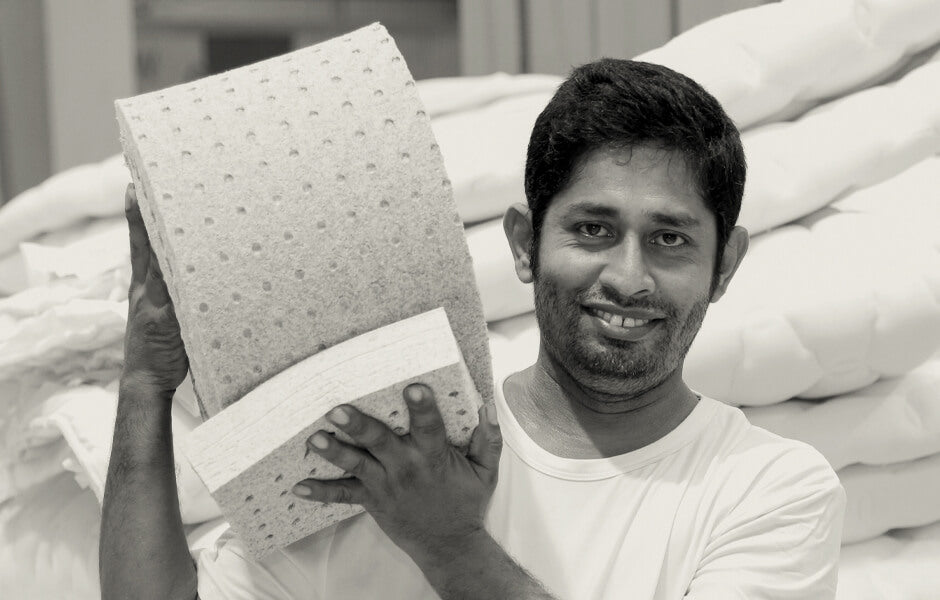 the dunlop process.
It starts by mixing raw liquid latex with water as well as some additional, natural materials which are required for turning the liquid latex into a solid form, including natural soaps, sulphur, vulcanisation and gelling agents. At this stage, natural graphite is added which makes our natural mattresses fire retardant without using toxic chemicals or sprays.
When the latex mixture is ready compressed air is pump into it, making a foamy liquid. The foam is then poured into moulds and baked (vulcanised) for 50 minutes at 110 degrees. The finished, natural latex layer is then removed from the mould, washed and dried.
the mattress
FROM £649
Our Snoozel Green mattress is made from carefully selected fabrics to provide full body comfort & support. Instantly upgrading your sleep hygiene. Green in our name - inspired by our environmentally friendly fabrics, meaning that both your body & mind can rest well.
no toxic chemicals or fire retardants
handmade with natural latex, organic cotton & sheep wool